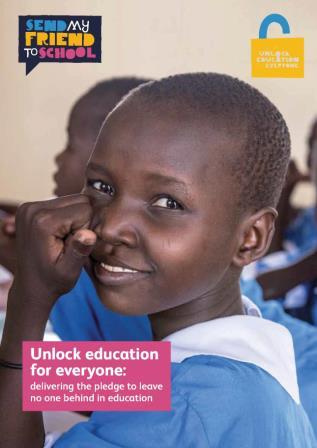 GCE UK Unlock Education for Everyone
We will not achieve Sustainable Development Goal 4 (SDG4) – the goal to provide quality and inclusive education for all by 2030 – unless we urgently accelerate progress for the furthest behind groups.
While some children and young people face individual barriers to learning, the furthest behind children and young people in education often face multiple, compounding and intersecting disadvantages. Education policy and programming, therefore, needs to address these multiple forms of disadvantage simultaneously in order to be effective.
This report challenges the UK Government to turn policy commitments into action to reach the furthest behind and unlock education for everyone.